Taking a Personal Day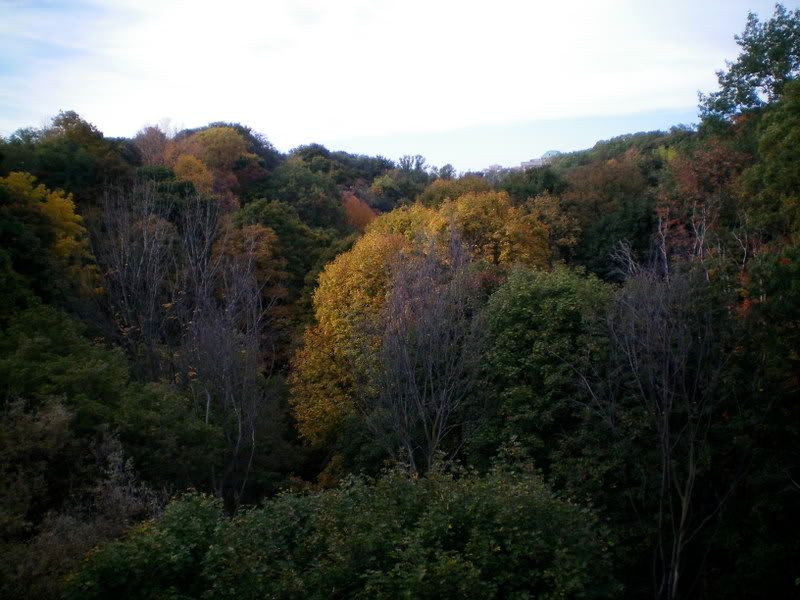 The view from the bridge on St. Clair Ave. as I walk to and from the station every day. I live around the corner from that, which in this city is pretty dope.
1. I don't use this forum for personal correspondence, but I wanted to take a moment to sincerely thank Lady Trail's parents for the birthday gift. It was wholly unnecessary but completely appreciated.
Guess that means I'm official now, eh Windsor?
2. Kylar, while I would love to make the jokes about the profs on campus who may or may not have developed a reputation for fraternizing, I could hang out in front of Dillon with sandwich boards that said 'PLEASE SUE THE LANCE!' and reach the same end result. Patience, young one [
That is not meant to imply any fraternizing profs could be found in Dillon Hall --Ed.
].
3. For the people who come here and don't care about personal messages, watch Stephen Colbert on Meet the Press yesterday, and decide whether the whole thing was a failed experiment.. Opinion [if commenths threads are any way to judge] seems to indicate, yes. Yes it was.
Up at five a.m. whoooo!